Welcome To
UNMER INTERNATIONAL SUMMER COURSE 2023
"Promote Indonesia Culture and Nature Based on Tourism Sustainability"
---
About Us
The Unmer International Summer Course 2023 program is a cultural and language learning activity offered by Merdeka University Malang to partners who have collaborated with Merdeka University Malang with the title Promote Indonesia Culture and Nature based on Tourism Sustainability.
In this program, participants are introduced to several cultural activities and Indonesian. In this program, the participants were taken to visit several cultural sites and visiting factories.
Contact Us
Cooperation Bureau, Universitas Merdeka Malang
Ground Floor Rectorate Building
Terusan Raya Dieng Street Nu. 62-64
Malang – East Java
Indonesia
65146
Phone: +62 341 580 511
WhatsApp: +62 821 4342 6868
Email: oia@unmer.ac.id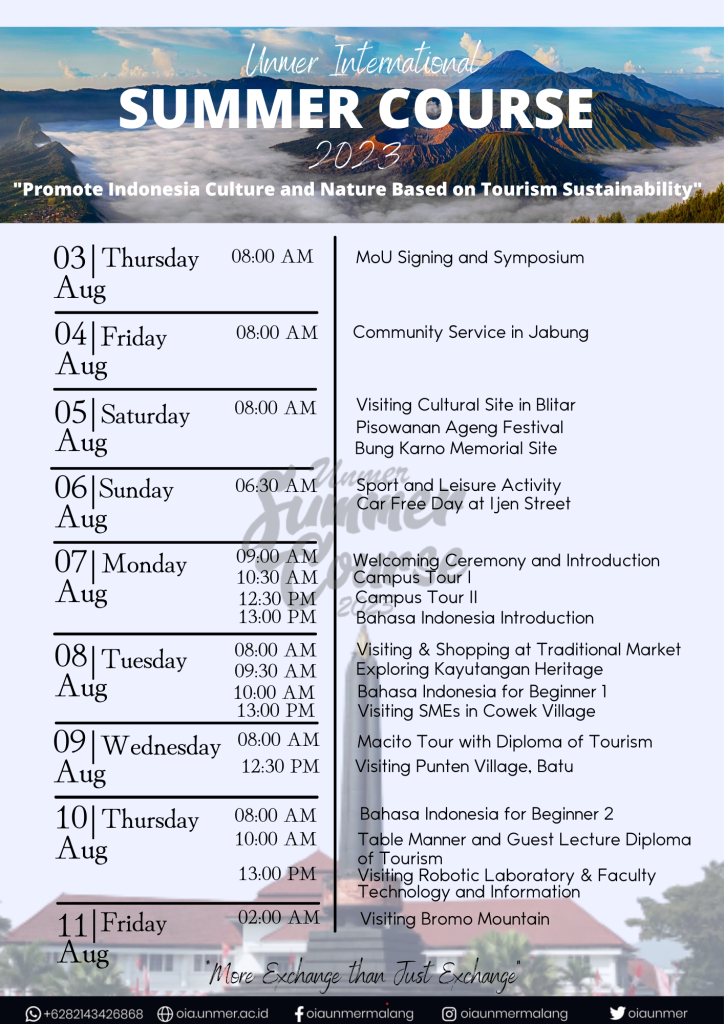 ---
Documentation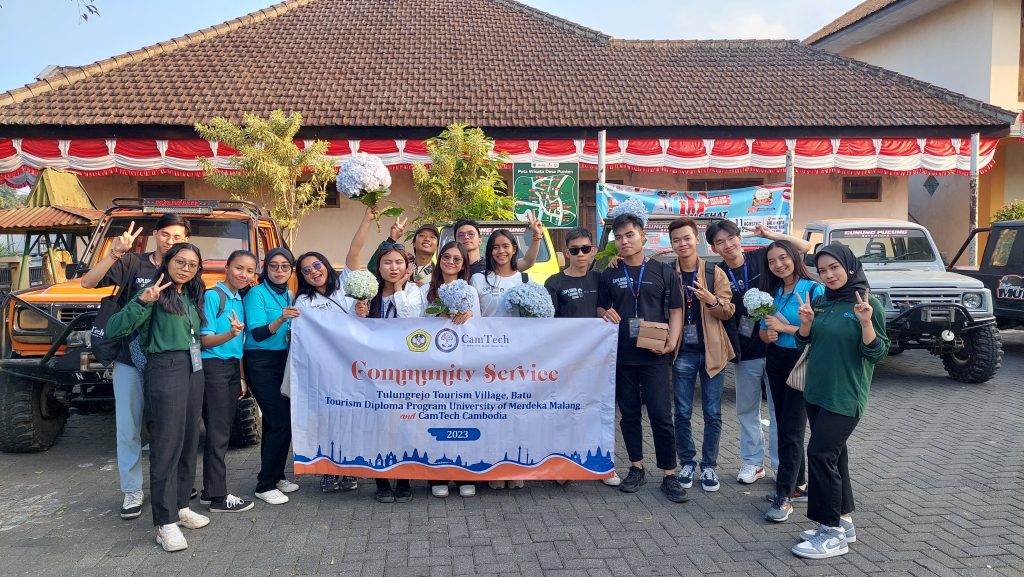 Documentation of UNMER International Summer Course
APPLY NOW!