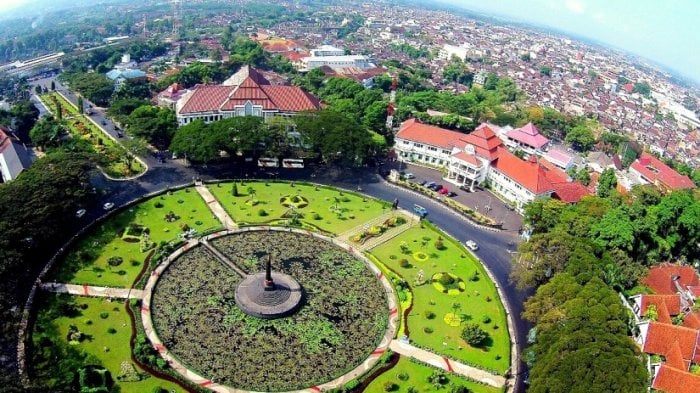 Welcome to Malang
As the second largest city in East-Java, Malang has a cool climate as it is surrounded by beautiful mountains among which are mount Kawi, mount Bromo (Some of the most beautiful places for tourists to visit) a mount Semeru (the highest mount in java), and mount Panderman. The climate is temperate with cool to warm weather, and its daily temperatures are between 20 – 28oC. The city is located at a height of 444 meters above sea-level.
Malang is a modern, comfortable, and beautiful city. It has shopping centers, department stores, 40 Universities, sporting facilities, entertainment, theaters, cultural and attractive recreation places, as well as many old architecture buildings. It is about 2 hours by car from Juanda Airport, Surabaya, and about 30 minutes from Abdulrahman Saleh Malang Airport.
Malang is undoubtedly a very suitable location for learning activities. In addition, the local government has made a special program called Tri Bina Cipta which is carried out to promote Malang as the city of education, industry, and tourism.
Travel & Transportation
Local Transportation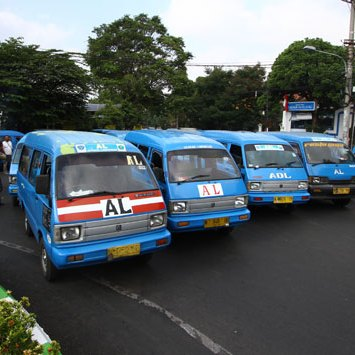 Public transportation, taxis, or online transportation are available transportation options to the campus. Public transportation in Malang is called angkot. These microbuses serve to determine routes to reach certain destinations in Malang, while taxi or online transportation is available all day and can reach any public destination in Malang.
Entertainment
Kampung warna -warni
Kampung Arema
Kampung Budaya Polowijen
Kayutangan Heritage
Ijen Boulevard
Shopping Center
Malang Town Square
Transmart
Malang City Point
Cyber Mall
Malang Olympic Garden
Sarinah Plaza
Nature
Balekambang Beach
Ngliyep Beach
Sendang Biru Beach
Ngudel Beach
Mount Bromo